09-16-07 New Video!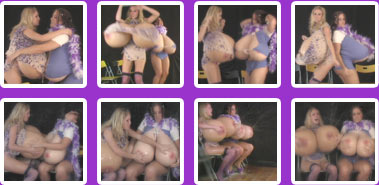 Stefani invites Holly for a dance, so the two busty babes sway tit-to-tit in a romantic boob embrace. Stefani can't help but grab Holly's plump ass. Then the pace speeds up and the girls energetically shake their juggs and bump their boobies against each other! After a healthy amount of dancing, the girls sit down and start heavily petting each other... this of course leads to boob-mashing and nipple play. In no time both girls are lactating and rubbing their milky mounds together. The naughty girls even squirt milk in each others face! In the end their milk is gushing like geysers as they both have the ultimate torrential lactogasm! Gallons of milk!

09-12-07 New Photo Gallery!



Rina's back with more huge hooter hotness! Here are new pics of her getting wet and wild at her favorite drinking hole.
New Photos!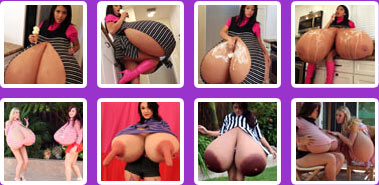 New photos of Monica, Nikki, Vanessa, Holly and Stefani have been added!
Video Repost!



If you can't get enough of Rina, here she is from a while back having a milky wet dream!

09-09-07 New Video!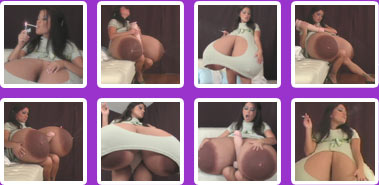 Vanessa comes home and wants to relax so she pulls out a pack of cigarettes and lights up. She takes long sensuous drags and blows the smoke out through her moist lips. She stands up while smoking and makes a couple of turns, showing off her amazing assets in her very short dress. When she's done, she starts caressing her massive mammaries. Then, she pulls out a giant rubber dick and jams it into her vast cleavage canyon! In no time at all, she starts gushing milk from her immense bosoms. She pleasures her penis with her milk erupting chest-flesh! Afterwards she lights up another cigarette, paying no heed to the milk covered floor!
New Photos!



New photos of Monica, Vanessa, Nikki, Holly and Stefani have been added!

09-02-07 New Video!


It's Monica's video debut! Wow, her tits are massive! She starts out sensually caressing and rubbing her clothed tits that take up most of the bed! Eventually she disrobes her mamms and starts the heavy groping until the milk starts flowing. She spares no energy squeezing her juggs and even uses her legs to mash them together! Then she begins her ground shaking boulder bouncing! She really struggles to lift her heavy hooters up and then slam them down on the bed, as milk continues gushing out! After her milk tanks are relieved, she lays her head down to rest on her chest pillows.

08-28-07 New Model!



Introducing the outlandishly endowed Monica Maximum! We can undoubtedly say that her udders are the biggest ever! No other can rival Ms. Maximum's massive milk-sacks. See her whale-sized tits squirt milk in her new photo gallery! We'll be seeing much more of her maximum mammeries very soon!
New Photos!



New photos of Nikki, Vanessa, Holly and Stefani have been added!
Video Repost!



Holly shakes her tits and ass wearing a tight dress and thong!

08-25-07 New Video!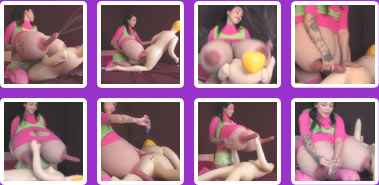 Nikki is in bed with her favorite blow up doll. She starts banging her nipples on the doll like a drum. Then, she tries to put on a condom, but her nipples are so enormous, it just doesn't fit. So, she decides to do the doll bareback! She lubes up the doll and crams her fat tit-sausages into its butt-hole. She butt-rams the dolls for a while but her giant dickles keep falling out. So she straddles the doll and rides it as her nipples spurt milk like fire-hoses all over the plastic fuck toy!
New Photos will be here shortly and a big surprise coming next week!

08-17-07 New Video!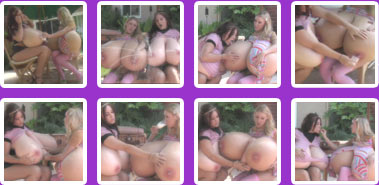 Holly and Stefani have a picnic. They start by sensuously feeding each other berries & cream. Stefani rubs a wad of cream on Holly's heaving chest, then bends over and lustfully licks it off! Holly teases Stefani by pinching her fat nipples and squeezing her ample juggs. When Stefani gets Holly to squirt, she helps herself to a glass of Holly's sweet milk! Holly is so horny that it takes no time at all to fill up an entire glass! Then, Stefani pulls out a giant cock from the picnic basket and they tit fuck each other with it. The two end their afternoon with immense lactogasms that flood the screen!

08-14-07 New Photos!



New photos of Vanessa, Nikki, Stefani and Holly have been added!
Video Repost!



Vanessa mashes a couple of melons against her melons!

08-10-07 New Video!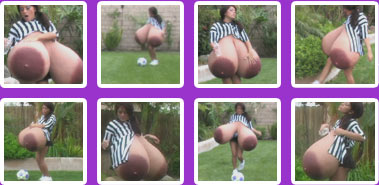 Vanessa plays some boob flopping soccer! As she runs around and kicks the ball, her sagging sacks wobble around in the most mesmerizing way! Her udders sway and bounce all over the place like giant cleavage carriers. When she's done, she quenches her thirst with some water. Then, she starts pouring the water all over her massive mammaries to cool them down. She rubs the water all over herself sensuously while she continues to bounce her milk-bags!

08-09-07 New Photos!



New photos of Nikki, Vanessa, Stefani and Holly have been added!

08-03-07 New Video!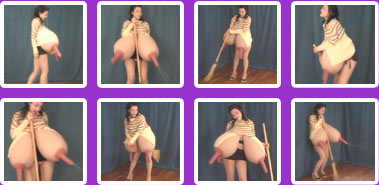 Nikki is doing some house cleaning. As she sweeps, her very ample bosom wobbles around, causing her giant nipples to wiggle from side to side. Is she actually cleaning anything? Who cares! Just as long as those awesome udders keep on moving, that's all that matters! She even takes the broom and puts it in between her legs to air hump it. All the action gets her so worked up that her milk supply swells until she can't take it anymore and has to unload all over the floor!

08-01-07 New Photos!



New photos of Nikki, Vanessa, Stefani and Holly have been added!
Video Repost!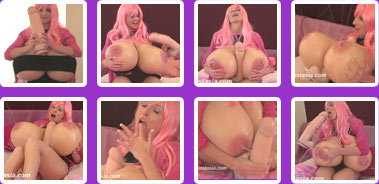 Bianca tit-fucks, jacks-off and milks a huge rubber cock!

07-27-07 New Video!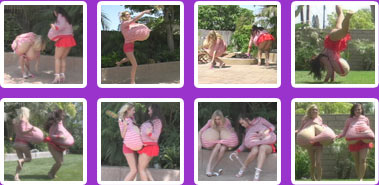 Holly and Stefani play a giggly game of badminton! As they hit back and forth, their juggs jiggle to the motion of the game. It turns out they both suck, so they have to constantly bend over in their tiny skirts to pick up the shuttle! Stefani scores big when she hits it right into Holly's vast cleavage crack! The competition gets so fierce, that they eventually resort to high-impact boob jousting! Then, they go frolicking in the grass. They prance around, do cartwheels, and run hand in hand, all while their udders undulate in unison.

07-25-07 New Photos!



New photos of Vanessa, Nikki, Stefani and Holly have been added!
Video Repost!



Rina milks herself like a cow and pours it all over her tits!



07-20-07 New Video!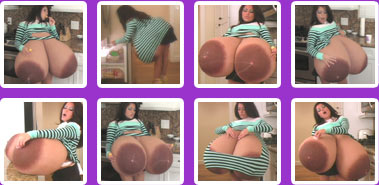 It's a summer day and Vanessa's burning hot needing to cool herself down. She walks into the kitchen with her big boobs bouncing like crazy, digs in the freezer, pulls out some ice cubes and starts rubbing the ice on her nipples and pan sized areolas! The problem is that instead of cooling herself down, she's even hotter and hornier than before! So, she tries sucking down some popsicles instead. She gets so aroused by the sucking motion that milk comes gushing from her fun bags. She has a giant lactogasm & shoots milk everywhere!
New Photos!

New photos of Vanessa, Nikki, Stefani and Holly have been added!

07-14-07 New Video!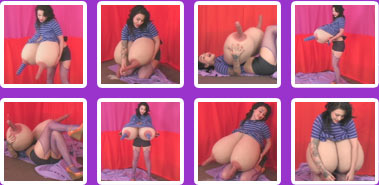 Nikki works out her giant nipples in her debut video! She starts out exercising by moving her juggs up & down as well as clapping them together making her nipples kiss. Her workout gets so intense that her nipple warmer falls off her fat milk-spigot! Then, she gets on her back and jiggles her nipples around until they start gushing tit juice! She jacks off her nipple as tit-cum spurts out. Finally she bounces around shaking her udders wildly until she drains her milk supply.

07-11-07 New Photos!


New photos of Nikki, Vanessa, Stefani and Holly have been added!
Video Repost!



Holly wearing a striped sweater shakes her sweater meat!

07-07-07 New Video Trailer!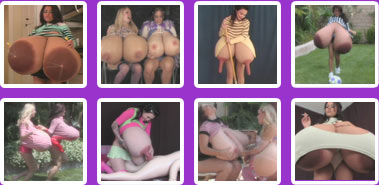 The girls are at it again with more jugg jiggling adventures!
Nikki, the nipply new girl, works out her extra large udders, makes a milk mess while sweeping, and nipple-fucks a blow up doll!
Vanessa, with her extra giant fun bags, ices herself down, wobbles her mounds while playing soccer, takes a smoke break and jams a huge dildo between her immense cleavage!
Holly and Stefani share some tittie pleasure-time together, frolic in the grass, play badminton, have a milky picnic with a fake dick, and dance at the boob prom!
Another must-see for all huge tit fanatics!

07-03-07 New Photo Gallery!



Holly is back... this time she's teaming up with Stefani for more boobalicious antics! Stay tuned and see what this delicious duo will do!
New Photos!



New photos of Vanessa and Nikki have been added.

Note: Old videos get rotated offline
and can be purchase at radrotica.com